Our Fees and Sessions
Fee Structure Prices are per session/per day.
| | |
| --- | --- |
| Sessions | Cost |
| All Day (8:30am – 2:30pm) |  £45.00 |
| Morning (8:30am – 11:30am) | £22.50 |
| Afternoon (11:30am – 2:30pm) | £22.50 |
Wraparound Sessions
| | | |
| --- | --- | --- |
| Sessions | Time | Cost |
| | | |
| Breakfast Club | 8:00am – 8:30am | £3.00 |
| Tea Club | 2:30pm – 5:00pm | £6.00 per hour |
We offer Paid Daycare for a minimum of two sessions per week (or one whole day) to ensure consistency for your child.
Please bring a packed lunch for all-day sessions.
We are open term time only.
A full month's of fees will be required as a deposit.
Please contact the nursery for further information.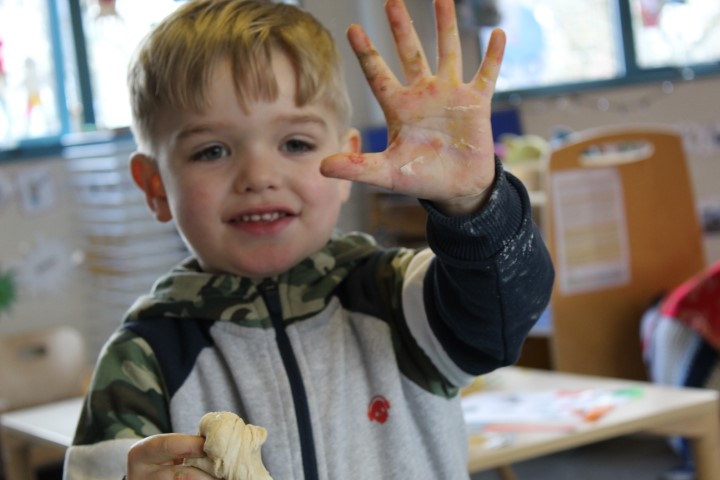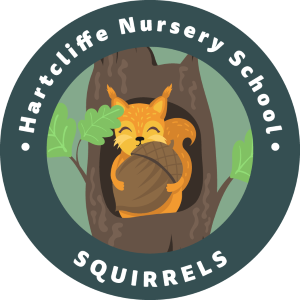 Squirrels class have been so busy this term, it has flown by for us all! We have been making the...
read more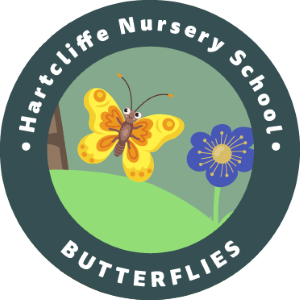 At the end of Term 2, the children in Butterfly Class had a wonderful time learning about pizza...
read more
Your Key Person
Your child will have a special person to link with when they come to nursery called a key person.
This member of staff will work very closely with you and your child to make sure your child settles well and that we meet their needs.
They will plan carefully for your child's development and learning and will communicate with you as much as possible.
A lovely learning diary will be made for you and your child to look at regularly and which you will be invited to contribute to with photos, pictures and comments.
We will invite you to come and share this diary at least 3 times a year.
What to Bring
We do lots of messy things at nursery so please don't send your child in their best clothes!
We do use aprons wherever possible and you can buy centre sweatshirts and polo shirts from us.
A spare set of clothes

 

in a bag for your child to be changed into in case of an accident is very helpful and also nappies and wipes as needed.
Shoes

 

that are comfortable and that your child can run and jump around in are important.
On hot days, please bring a

 

sun hat

 

and put

 

sun lotion

 

on before your child comes to nursery.
Illness
Please don't bring your child to nursery if:
They are unwell with a cold, infection or bug
They have been physically sick or had diarrhoea (they must stay home at least 48 hours after the last occurrence).
Please ring us if your child is ill so we can note it down in our records.
We will phone you if your child becomes unwell during the nursery session and ask you or the person you have given as an emergency contact to collect as soon as possible.
Medicines
Please tell us about any prescribed medicines, drugs, health, diet or allergies that your child may have.
We can only give medicines to children if they are prescribed.
Trips and Visits Out of Nursery
We aim to offer the children the opportunity to visit interesting places in the local area throughout the year and especially when the weather is better in Spring and Summer.
We will ask you to accompany on these visits as it really helps us but also supports you and your children learning together.
Meals and Snacks
All children will have a snack time with their key person where they will be offered fruit and milk or water.