Since Friday, 24th February 2023, we have been trialling providing a free hot lunch for every child in Butterflies, Woodpeckers and Squirrels. We hope that Owls and Fireflies will be included soon.
Hot lunches are provided on Mondays and Fridays. We would ask that you do not send in packed lunches on these days!
Early Years Catering, a local catering provider, will provide the lunches, which are delivered fresh and hot each day. We will be serving lunches at the table with adults sitting to each alongside the children.
This is an excellent opportunity for the children to eat together, build confidence with food and be ready for school meals.
The programme has been an enormous success so far, with children trying new foods, and enjoying the experience!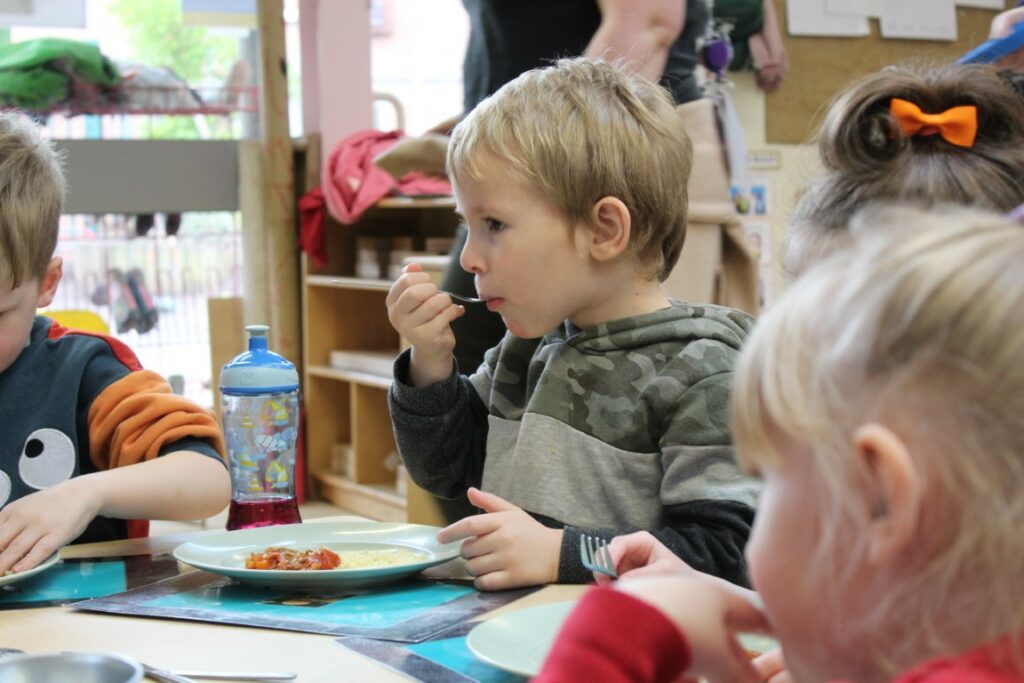 Early Years Catering cater for special requirements, including Halal, vegetarian, vegan, gluten and dairy free. All meals are prepared in a nut-free environment. Meal portions are based on First Steps Nutrition Trust. These portions are based on the energy and nutritional needs of early years children.
We were surprised at how much the children ate. Some had three portions!
The meals are on a four-week menu which can be seen at reception or on the Early Years Catering website.