The Family Support Team at Hartcliffe Children's Centre are launching their 5 to Thrive Group on Tuesday 13th June.
Each session will have a range of fun activities for you and your child to do together along with some easy to access content around your child's brain and everything you are doing to develop it every single day!
Each of the five sessions will focus on a different building block to help develop your child's brain; Respond, Cuddle, Relax, Play and Talk.
The sessions will run on Tuesdays, beginning on 13th June, 1:00pm – 2:00pm at Hartcliffe Children's Centre, in the portacabin.
This will be a rolling programme for you to drop into so it will not matter which block you start with. Just come along until all 5 blocks are complete!
Please call 0117 9038633 and ask for Family Support if you have any questions.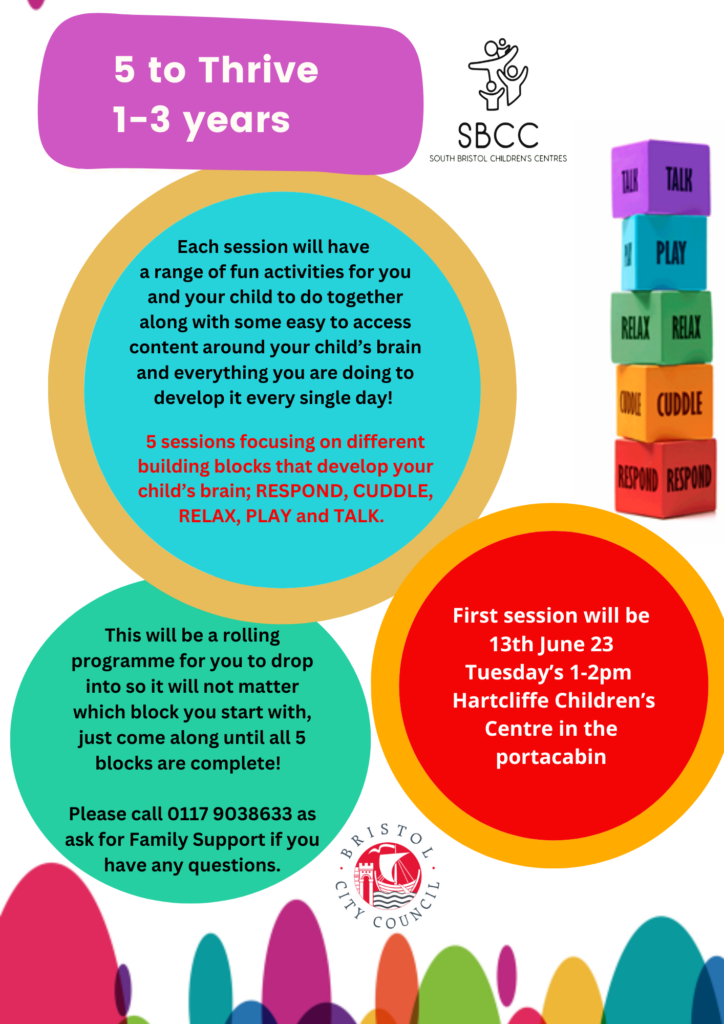 Image by Esi Grünhagen from Pixabay